Disney Travel News
Right now, Disney is  busy preparing for the planned reopenings of 
Disneyland
Resort, subject to appropriate government approvals, 
Walt Disney World
Resort and soon, Tokyo Disney Resort. Disney is happy to have already opened Shanghai Disney Resort and, guests were welcomed again to Hong Kong Disneyland! Disney is  looking forward to welcoming you back to the magic, because together we can make your next Disney day incredible.

As Disney takes the first steps in the phased reopenings of Resorts, they've reimagined Disney experiences with the well-being of guests and cast members in mind – and some of your favorite characters will be joining us along the way!

When you plan your next vacation to   Disneyland  Resort and   Walt Disney World  Resort (and eventually, Disneyland Paris), you'll soon be receiving some good advice from the Incredibles and their friends that will help make your trip Super. Mr. and Mrs. Incredible, their incredible kids and some other familiar faces will show us how to use our powers to help everyone be well. For example:

Learn how to keep your cool like Frozone.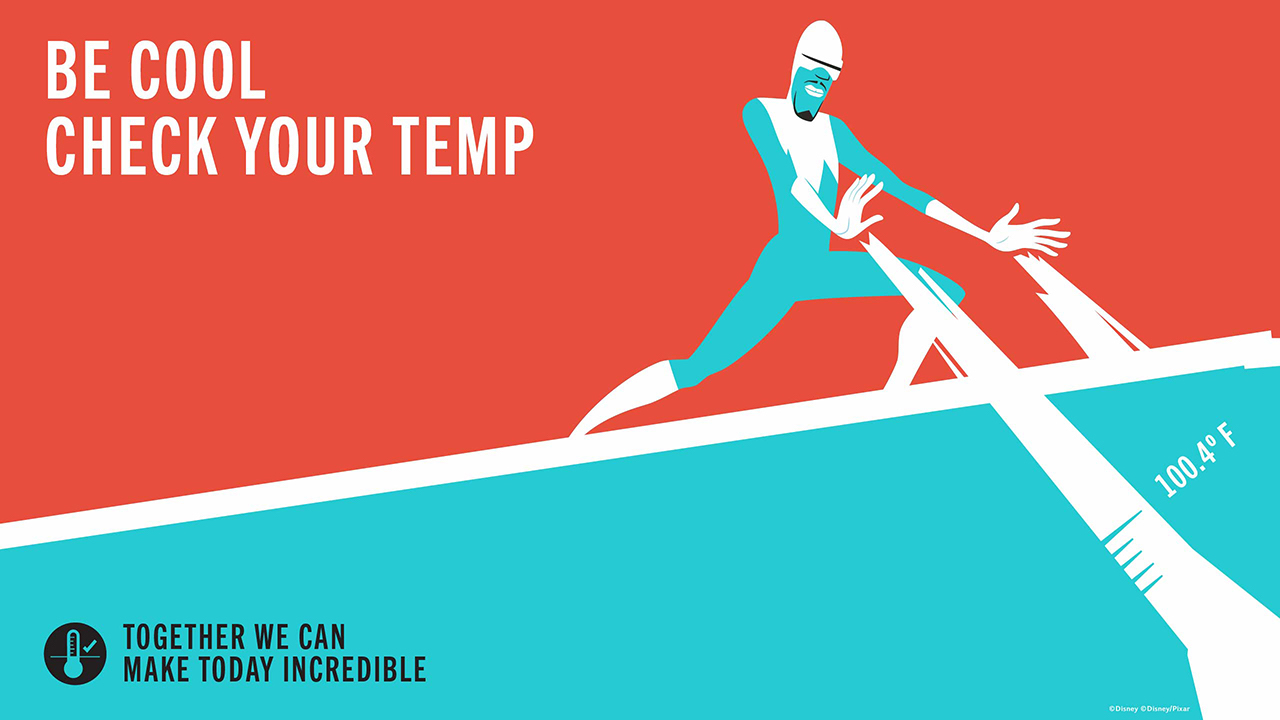 Practice physical distancing with Mrs. Incredible.




Let Dash, the fastest kid around, show you the importance of dashing off to wash your hands frequently.




Suit up with Edna Mode – face coverings aren't just smart, they're stylish, too, dahling! 




Keep your eyes open for these Super tips and more in the weeks to come as Disney get ready for the reopening of more Disney theme parks, following the successful reopening of Shanghai Disneyland and Hong Kong Disneyland. 

Just like the Incredibles, we each have a role to play as we watch out for one another and do our part.