Crafts | How to's | tutorials
Tutorial on Feather Macrame earrings for beginners
Get Unstuck: 30 Days of Overcoming Your Creative Block with The Jealous Curator
Feeling creatively blocked can be so frustrating. You know you want to create something, but what? Or you have an idea of what you want to do but your hands are just not cooperating with your head. When you're in a block, it feels like you'll never find your way out, but you can, and you will. Danielle Krysa, a.k.a. The Jealous Curator, walks you through a multitude of processes and techniques that will help you become creatively unstuck. Each day includes jump-starts to get you headed in the masterpiece direction, and helps build skills towards overcoming any creative
Learn how to:
Unblock your creative blockages
Problem solve while making art
Work in collage
Cut intricate images
Make art from found objects 
Work with household materials
What you'll get:
A 30-day series of easy-to-follow video lessons on overcoming creative blocks
31 HD video lessons you can access online anytime, anywhere
Detailed supply list
Step-by-step instructions by artist Danielle Krysa, aka The Jealous Curator
The ability to leave comments, ask questions, and interact with other students
Get Unstuck: 30 Days of Overcoming Your Creative Block with The Jealous Curator

What is Annie's Creative Studio?
A monthly subscription for high-quality quilting, crochet, knitting, sewing and home decorating how-to videos, patterns and more. For one low monthly price, you get immediate access on any device to expert instructional videos with new episodes added almost every day.
Expert

 

video tutorials

Learn

 

from the best teachers and designers

Explore

 

different techniques

New

 

episodes added weekly

Download

 

exclusive patterns
More from Annie's Craft Store
"Note: Affiliate links may be used in this post. I may receive a small commission at no extra cost to you if you make a purchase through my affiliate link. Read my full disclosure policy here."
Die Cut Machines for Crafting
Looking for Die Cut Machines for Crafting?  Here are 5 of my faves!
A die cutting machine is a must have for a Crafter/Scrapbooker as myself.  This machine is designed to cut materials, such as  paper , fabric, or metal, to a specific shape. These  cutout shapes  can then be used for a variety of projects, such as scrapbooking, t-shirts, homemade cards, quilts, or decorations for a party.  
Die cutting is the process in which you use a machine to produce cut-out shapes. You can cut the same shape, over and over without using scissors, stencils, or a craft knife. It saves time and looks professional.
Crafters and Scrapbookers use a personal die cutting machines that are about the size of a toaster oven. These machines can sit on top of work space or can be stored in a small area and brought out when needed. There are a variety of brands of die cutting machines.
Here are my favorite Die Cut Machines for Crafting:
1. Cricut Air Explore 2 Machine:  I love this machine!  It makes the perfect cut every time and the learning curve was minimal.  I can make custom sticker, home decor, greeting cards, custom apparel and so much more.  Can also upload images for free or use Cricut's library of premade designs and project.
2.  Brother CM350 Electronic Cutting Machine ScanNCut:  This machine work  as a scanner as well as a cutter, allowing you to create your own designs. The only cutting machine with built in Scanner.  I was so excited to get this Machine for a Christmas present, my only regret is that I haven't found the time to play and create with it very much.
3. Sixxix Big Shot Machine:  For me this is  the  most popular of the hand-crank machines and for the budget.  Its a smaller die cutter  but can cut through just about any material you could tackle.  It comes with  a pair of Standard Cutting Pads and the adjustable Extended Multipurpose Platform.  I also purchased the Magnetic cutting pads which is the best, they hold the paper in place.  
4.  Silhouette Cameo Wireless Cutting Machine:  This machine is best for the advanced Crafters.  It  c uts designs up to 12 inches wide from more than 100 materials.  Includes Silhouette Studio software, power cable and USB cable, 12-Inch Cutting Mat, AutoBlade cutting blade.  
5. AccuQuilt GO! Fabric Cutter Starter Set: This is the best machine for Quilters,  This machine is designed for cutting quilting fabric.   This machine cuts through up to six layers of fabric at once, making cutting out all your squares 90 percent faster than using scissors. The starter kit comes with templates for two sizes of squares and triangles.
There you have it my 5 favorite Die Cut Machines for Crafters.  Let me know in the comments which machine is your favorite.  Would love to hear from you.
Click on the download/Print button, then click on the small black box with arrows on it, that will take you to the print page. You can find more craft projects, ideas, and tutorials at .
FaveCrafts eBooks, like all of our craft projects, are absolutely FREE.  . I hope you enjoy these free adult coloring pages!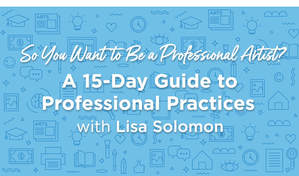 Artist Course from Creativebug.com
​
Are you ready to take the leap into becoming a professional artist? In this four-hour long course, author, artist and educator, Lisa Solomon, teaches you how to present yourself as an artist in the world. Commonly referred to as a "Professional Practices" college-level course, Lisa shares her decades of practical know-how in 15 bite-sized lessons. These classes will help you learn how to create your portfolio, make connections, exhibit, apply for shows, attend residencies, copyright your work, market yourself and so much more. Lisa tells it like is it with cautionary tales from the art and gallery world as well as inspiring stories from her own experience. The accompanying 80-page downloadable PDF is full of rich resources to set you on your path, including helpful samples and web references.
This class is not only a starting point for anyone who is ready to call themselves an artist, but also for working artists who could use some structure and guidance in growing their practice. By the end of this series, you will learn how to take yourself more seriously and see your business dreams come to life.
Learn how to:
Create a CV

Write an artist statement

Do your taxes

Set up a business as an artist

Apply for grad school, residencies, and shows

Create a portfolio

Create a studio space

Balance life and work

Frame and install work

Survive and thrive with failure

Use social media

Understand copyright laws
What you'll get:
A thorough primer on how to launch your professional art career, typically only available as a college-level "Professional Practices" course.

15 HD video lessons you can access online anytime, anywhere

An 80-page PDF course hand-out, with samples and copious web references

Step-by-step expert instruction from author, artist and educator, Lisa Solomon

The ability to leave comments, ask questions, and interact with other students
signup for free trial and get unlimited access to this class and many, many more classes
Hardcover Junk Journal
In this tutorial, you'll learn how to gut a hardcover book, what types of pages and 'junk' you can add, and how to create a hidden inside spine so that the signature threads aren't visible from the outside. 
hank you to  www.vintagejunkjournals.com  for this tutorial
The tutorial  cover some basics to get you started. Topics include:
how to gut a hardcover book

                                                                   

papers and other 'junk' supplies

printing tips (for digis)

tools

binding technique
F i le Folder Junk Journal
This junk journal tutorial shows how to create a simple journal with a file folder and assorted paper. It also includes instructions for adding an easy elastic closure.
You can include 6 to 12 sheets in the signature. Remember that adding embellishment s will also add bulk to your finished journal.
(The printable kit featured in this video is  Vintage Queen Bee.)
Pattie Donham-Wilkinson for I Love to Create
These Gold Tipped Mason Jar Vases will give an elegant and lovely look to any indoor or outdoor celebration.  Use these golden vases to hold flowers, utensils, or candy canes for Christmas time.  These lovely Mason jar crafts make wonderful gifts for friends and family, and they're even better gifts when you fill them with lovely flowers or candies!
Everyone knows that Mason jar ideas are one of  THE DIY crafts of this decade , but just because you are upcycling jars does not mean you have to skip having some class. Just a little bit of gold paint transforms these Mason jar crafts into something you might find at a millionaire's picnic. 
How to Make Mason Jar Vases
"Note: Affiliate links may be used in this post. I may receive a small commission at no extra cost to you if you make a purchase through my affiliate link. Read my full disclosure policy here."
Materials:
Instructions:
Clean glass thoroughly and let dry.
Apply a thin line of adhesive around the top of candlestick. Press jar into adhesive and let dry.
Apply a thick coat of Scarlet Soft Fabric Paint over candlestick and halfway up the jar. Let dry.
Apply two thick coats of Metallic Gold Soft Fabric Paint over Scarlet paint.  Let dry completely.
For more Crafts with Mason Jars: