Creative Memories Mini Tape Runner Refill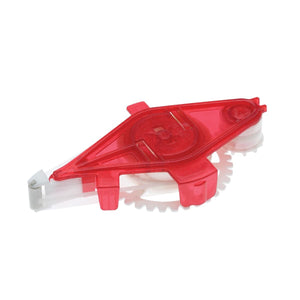 Pink tiful of LOVE
Creative Memories--Making Memories One Page at a Time
www.pinktifuloflove.com
rpink80@pinktifuloflove.com
Notes from this Store
Fast Shipping
Secure Payment
Satisfaction Guaranteed
I LOVE This
Creative Memories Mini Tape Runner Refill
NOTE:  If product is out of stock, email   rpink80@pinktifuloflove.com to order more or shop at Creative Memories and please use me as your Advisor at   https://creativememories.com/user/pinkysbiz
Ebay Buyers: send a message to me  or shop creative memories and use Rhonda Pinkerton as your advisor.

When you need a thin strip of photo-safe, permanent adhesive, the mini tape runner will come to the rescue.  The 
mini tape runner
 refill fits into the original (blue or red) Tape Runner housing.  It's economical, and is the smoothest, easiest-to-use, simplest-to-change adhesive available.
Check out the rest of our store for other great products!
Mini

 

Refill for The Tape Runner
20 feet of adhesive
Photo-safe
Permanent
Questions? You can reach us at rpink80@pinktifuloflove.com