Creative Memories Tape Runner Refill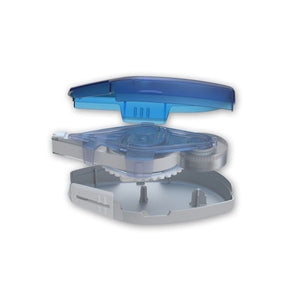 Pink tiful of LOVE
Creative Memories--Making Memories One Page at a Time
Station Square Pocatello ID
Creative Memories Tape Runner Refill
NOTE:  If product is out of stock, email  me to order more or shop at Creative Memories and please use me as your Advisor 

It's a breeze to refill your Tape Runner with 34 more feet of our photo-safe, permanent adhesive. Using 1" per photo, you can adhere more than 400 photos with eachTape Runner Refill. It's economical, and is the smoothest, easiest-to-use, simplest-to-change adhesive available.
Refill for The Tape Runner
34 feet of adhesive
Photo-safe
Permanent
90-day guarantee against manufacturing defects
Check out the rest of our store for other great products!
Questions? You can reach me  at rpink80 at pinktifuloflove