Diamond Painting Clear, Multi Color Gemstone Wire Earrings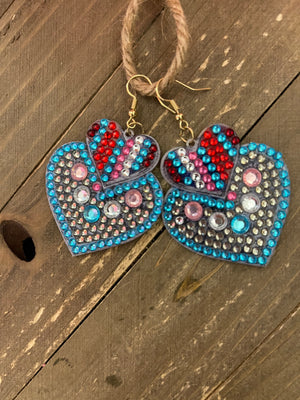 SKU: ER490-5DPDiamondHearts
Pink tiful of LOVE
Your trusted source for great products
Station Square Pocatello ID
One of a kind, fashion jewelry, everyday jewelry.

Stacked Heart shapes

Multi Colored Gemstones (diamond Painting)
Double sided
Gold Wire Earrings
Perfect gift for that special girl, anniversary gift, birthday gift or gift to say how much you care. 

Classic Fashion Design. The fashionable bright diamond pierced earrings sparkle also make the overall look more modern and fashionable.
Check out the rest of my store for other great products!
Questions? You can reach me at rpink80 at pinktifuloflove