Fruit-Watermelon or Pineapple Post Earrings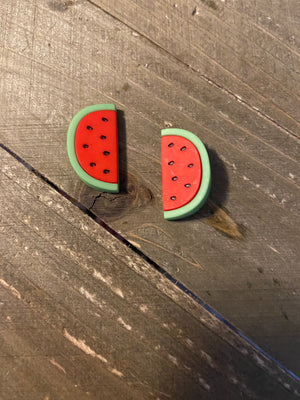 Pink tiful of LOVE
More than an Online Store
www.pinktifuloflove.com
rpink80@pinktifuloflove.com
Fast Shipping
Great for Gifts
Secure Payment
Satisfaction Guaranteed
I LOVE This
Fruit Post Earrings 
Dimensions: 
Length: 12mm - 22mm
Width: 16mm - 24mm
Get some yummy gorgeous fruit earrings for the season! 

One of a kind, fashion jewelry, everyday jewelry.
Perfect gift for that special girl, anniversary gift, birthday gift or gift to say how much you care.
Check out the rest of our store for other great products!
Questions? You can reach us at rpink80@pinktifuloflove.com