Jack-O'-Lantern Glass Beaded Elastic/Stretch Bracelet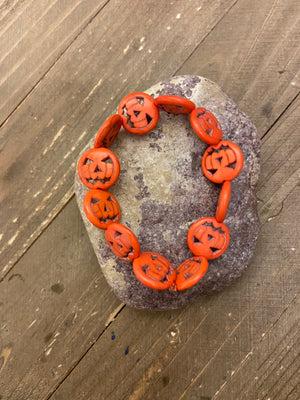 SKU: BT188-jack-o'-laterns
Pink tiful of LOVE
Your trusted source for great products
Station Square Pocatello ID            
Jack-O'-Lantern Elastic/Stretch Bracelet
One of a kind, fashion jewelry, everyday jewelry.
This fun and colorful Glass Jack-o'-lantern bracelet is  perfect for spooky Autumn events
Color: orange
Shape: pumpkins
Bracelet Length (7" elastic)
Great gift for that special girl, anniversary gift, birthday gift or gift to say how much you care.

 Check out the rest of my  store for other great products!
Questions? You can reach me at rpink80 at pinktifuloflove