Pink & Gold Painted Glass Beaded Elastic/Stretch Bracelet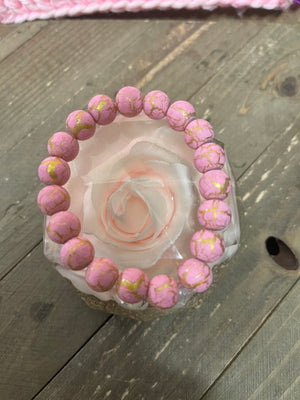 Pink tiful of LOVE
Your trusted source for great products
www.pinktifuloflove.com
rpink80@pinktifuloflove.com
Great for Gifts
Fast Shipping
Secure Payment
Satisfaction Guaranteed
I LOVE This




                         

Pink and

 Gold Painted Glass  Beaded Bracelet

One of a kind, fashion jewelry, everyday jewelry.
 Wear this  bold and alluring bracelet with  Pink & Gold Painted Glass Beads! These gorgeous, round beads feature a metallic gold color overlaid with a crackled pink shade, perfect for giving your wrist a vibrant and otherworldly magnetism. 
Dimensions:
Bead Length: 9.5mm
Bead Width:10mm
Check out the rest of my store for other great products!
Questions? You can reach me at rpink80 at pinktifuloflove