Purple Round Coated Glass Beaded Elastic/Stretch Bracelet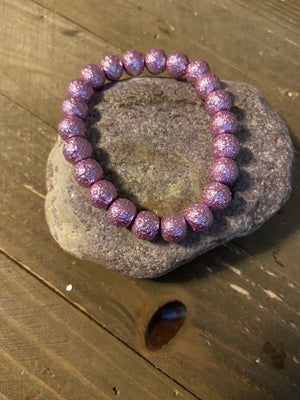 Pink tiful of LOVE
Your trusted source for great products
www.pinktifuloflove.com
rpink80@pinktifuloflove.com
Great for Gifts
Fast Shipping
Secure Payment
Satisfaction Guaranteed
I LOVE This
Purple Round Coated Glass Beaded Elastic/Stretch Bracelet
One of a kind, fashion jewelry, everyday jewelry.
Bracelet length: 7"
Add stunning quality to your bracelet collection with this bracelet! Purple Round Coated Glass Beads, round, textured beads that boast a beautiful, metallic lilac color.

Great gift for that special girl, anniversary gift, birthday gift or gift to say how much you care. 
Check out the rest of our store for other great products!
Questions? You can reach us at rpink80@pinktifuloflove.com