Sparkling Red Mouse Ears Stud Earrings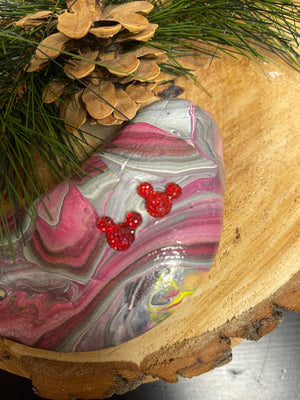 SKU: ER154-smredears-10-Shel-10
Pink tiful of LOVE
Your trusted source for great products
Station Square Pocatello ID
 Red Mouse Ears

One of a kind, fashion jewelry, everyday jewelry.
Add a playful touch to your look with these sparkling red mouse ear studs! Perfectly sized for subtle sass, these earrings will be sure to draw attention with just a little bit of bling. A cute, quirky addition to any style!
Perfect gift for that special girl, anniversary gift, birthday gift or gift to say how much you care.
Check out the rest of my store for other great products! .