Sunstone Beaded Elastic/Stretch Bracelet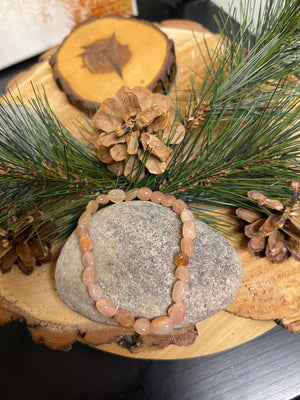 Pink tiful of LOVE
Your trusted source for great products
Station Square Pocatello ID                 



Sunstone Bracelet

One of a kind, fashion jewelry, everyday jewelry.
wrist length:  7"
Bead Diameter: 6mm
Natural Stone from USA
Sun Stone

This bracelet's

glossy sunstone beads are all natural, undyed gemstone beads. Sunstone promotes good nature, heightening intuition and allows the real self to shine through happily and confidently. It dissipates fearfulness, alleviates stress and increases vitality. 
 Great gift for that special girl, anniversary gift, birthday gift or gift to say how much you care.
Check out the rest of my store for other great products!
Questions? You can reach me at rpink80 at pinktifuloflove