Creative Memories Tape Runner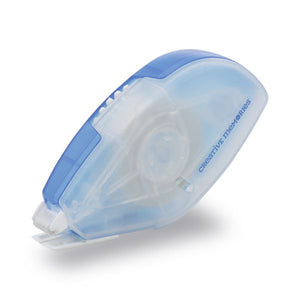 SKU: 648420
Sorry, this item is out of stock
Pink tiful of LOVE
Creative Memories--Making Memories One Page at a Time
Station Square Pocatello ID                
Creative Memories Tape Runner
NOTE:  If product is out of stock, email  me to order more or shop at Creative Memories and please use me as your Advisor 

Ebay Buyers: send a message to me  or shop creative memories and use Rhonda Pinkerton as your advisor.
The original, smoothest, easiest-to-use Tape Runner on the market. Its elegant design dispenses 34 feet of photo-safe adhesive when and where you want it. It's the simplest way to stick your photos on your album pages to ensure they stay put. The ergonomic design is comfortable and makes for even application. Refillable.
Includes 34 feet of adhesive in a durable, smooth dispenser
Photo-safe
Refillable 
Permanent
90-day guarantee against manufacturing defects
Check out the rest of our store for other great products!
Questions? You can reach me  at rpink80 at pinktifuloflove